GeckoByte Technology
Easy-to-use websites and apps for cutting edge businesses.
Affordable Pricing. Local Developers. Ongoing Support.
Professional Websites
Want an online presence that helps you stand out? We'll create a modern website that showcases your brand, with the perfect mix of personality and professionalism.
Training and Ongoing Support
We often build websites on WordPress, because we love their simple and intuitive software. It's easy to use plus you and your team will get training so you feel confident with your new site.
Friendly Staff
Geckobyte Technology was created by Jayden Major. He's a self-confessed IT geek with a relaxed, down-to-earth nature. Our clients appreciate his patience and understanding across all projects.
Easy to Use
All our websites are mobile-friendly and easy to use. That means your customers can find the information they need quickly and you can edit the site without any trouble.
Affordable Pricing
We customise our pricing to suit the scope of work, your individual needs and your budget. We're always happy to chat so please get in touch to discuss.
Mobile Friendly
The website will look great on every device from a smartphone to a widescreen computer.
Chat to Jayden
Want a fantastic website or app? Find a time to chat to Jayden today.
Email [email protected]
Geckobyte Technology was created in 2016 by Jayden Major. He's a self-confessed IT geek who loves all things website and tech related. He'll also show off his 3D printer if you give him a chance! Jayden is a relaxed, down-to-earth, North Brisbane local who can help you create an online presence that works for you.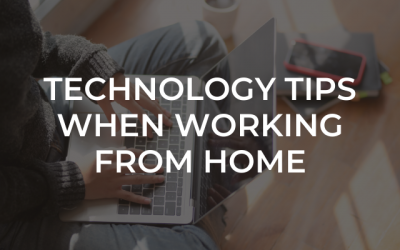 I don't want to add to the mountain of information that's out there following the Coronavirus outbreak, but I have had a few people ask for my technology suggestions. If you have to work from home (due to COVID-19 or not) there are some really useful apps, software...
read more